Spiritual Awakening: Namaste For Everyone!!!!!!
I was listening to The Barney (Yes The Purple Dinosaur) Song I love you, you love me……. and began to think what if I could change the lyrics and make it a song about Namaste and came up with I am Divine, Your are Divine, Namaste for Everyone, spread it everyday at work and at play, show your love like an angel or a dove and let's praise our source from above, Namaste for Everyone.  As I began to share this idea I was asked what Namste was? I found the following answer to help people new to the spiritual path  to become more enlightened.
The gesture Namaste represents the belief that there is a Divine spark within each of us that is located in the heart chakra. The gesture is an acknowledgment of the soul in one by the soul in another. "Nama" means bow, "as" means I, and "te" means you. Therefore, Namaste literally means "bow me you" or "I bow to you." The picture above shows how to deliver Namaste as to place your hands infront of your heart charka and bow to the person you are greeting or saying good by to.
Spiritual Awakening: Being in Namaste!
This article was inspired by Rick Figley and Stacy Sossner, who were recipients of A Spiritual Entrepreneurs Visionary Award for their outstanding work in helping people find their divine within. Their facebook group Being in Namaste has great uplifting stories like the one shared by Elaine Caban, who I had the pleasure of interviewing on my radio show and who is always full of love and joy. I have had the privilidge to meet so many wonderful people who truly exemplify the idea of being in Namaste. Many were recipients of The Spiritual Entrepreneurs Visionary Award in March. You can see a list of honorees by clicking on The Meet The  SEVA Honorees tab.
Stacy Sossner and Rick Figley are your co-Hosts with Being In Namaste is about helping people to wake up to who they are. Many are not expressing their passions. Expressing your passions is what you are here to do. If you are not you are not fulfilling your purpose and are depriving the world of what you can contribute toward the greater of all. Stacy 561-926-7686, Rick 561-287-0600

---

Stacy and Rick are beloved partners in all they do individually and together. They want to express their love and help others how to do the same. It's about being passionate in all areas of your life. Personal and Professional. Individual love of one self, of those around you and your special beloved.
 Young or old you can practice being in namaste.
Spiritual Awakening: Practicing Namaste
When you incorporate the idea of Namaste into your daily life and you use it in person as a greeting or as a way to say goodbye, on the phone or in a photo the feeling of joy and love surrounds you. I often look in the mirror and will Namaste myself reminding me that I am love and I recognize the love in others.  Imagine walking into Starbucks and Namasting the Barrista that is serving you or Namasting the waiter at your restaurant. I think I will start Namasting everyone and then report to you the reactions. I invite you to share with everyone and to be a lifter in all that you do.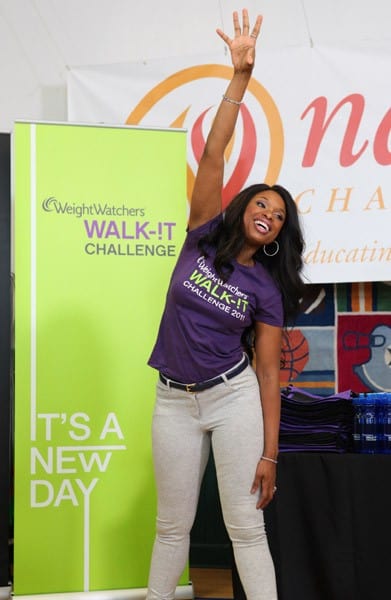 Jennifer Hudson at The Namste Charter School helping to make a mind body and soul connection.
Pam Anderson in an insighful moment Namasting
To help you practice Namaste visit www.princebuddha.com
Welcome to Prince Buddha!
Prince Buddha was created by an active and loving mother of four with the intention of "bringing Buddha into the 21st century".  In 2007, Tammy Krutchik was diagnosed with late-stage Lyme disease after years of suffering as a result of being misdiagnosed.  Throughout her ordeal and while healing, Tammy was comforted by meditation and learning about the teachings of Gautama Buddha.  The more she learned, the more she realized that many people really didn't know much about the typically portrayed as a "cute, round, and happy bald man".  She found it somewhat ironic that many people have Buddha statues and trinkets in their homes, yet so few actually understand anything about Gautama Buddha – "The Enlightened One" and in particular his teachings about love.  Her affinity for Buddha ultimately led to the creation of the Prince Buddha apparel and (soon-to-be launched) accessory line.
When Tammy decided to launch Prince Buddha, she enlisted the help of her cousin (and now business partner) Cindi Brustein – also a mother of 4!  Cindi has brought a wealth of experience to help Prince Buddha produce the adorable, high-quality shirts we sell to our valued customers.
Thank you for being a part of the Prince Buddha community.
With Love…
Tammy & Cindi
"The thought manifests as the word. The word manifests as the deed. The deed develops into habit. And the habit hardens into character. So watch the thought and its ways with care. And let it spring from love, born out of concern for all beings."
– Gautama Buddha
 Jonathan JDOGG Lederman wishes everyone Namaste.

May this video inspire you to practice Namaste. I applaude and celebrate you, please share how you are practicing Namaste.
Categories : Awakening, calling, Fellowship, Greatness, Grounding, Happiness, Honor, Inspiration, Lifting, Love, Meditation, Messages, Mind Body Soul, Music, Peace, Positivity, Power, Prasyer, Purpose, Reflections, Service and Value, Sharing, Songs, Spiritual Awakening, Spiritual Entrepreneurs, Spiritual Lift, SPiritual Misson, Success, Talents, The Journey, Vision
Leave a Reply