Spiritual Awakening: Keep Calm And Keep Giving!!!
Through the spiritual awakening process I have come to realize that whatever you bring to a situation is returned to you. This was very evident yesterday (11/8/2017) when I had a slight traffic mishap in the parking lot at my condo. I was upset because the lady I hit spoke no English and I told her we live in American learn English well this was overheard by the neighbors and they were upset. I took a deep breath and apologized and we worked everything out. As I went about my business of the day I realized that what ever you give you get back tenfold thus if you want peace you need to be peaceful. If you take action filled with love and gratitude you will receive love and gratitude in return.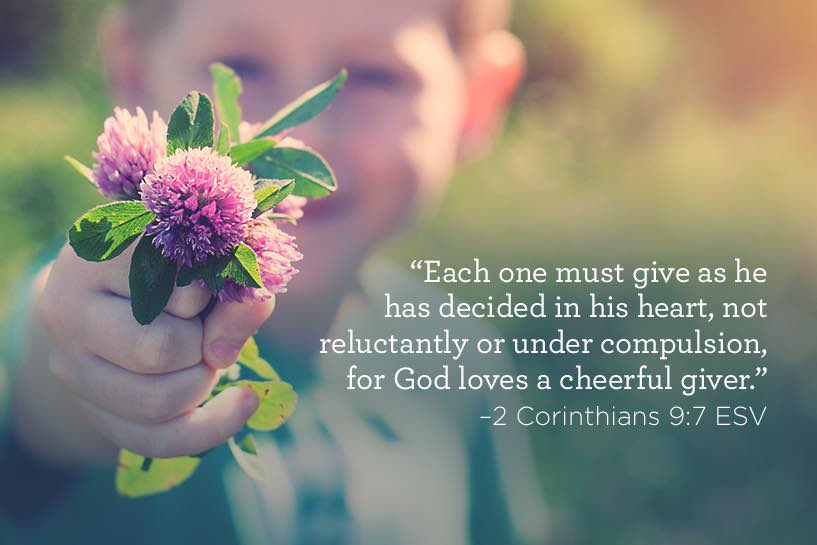 In becoming a cheerful giver and being of service and value to others you will be rewarded. It is when you stay calm and keep giving without an expectation of return that you grow personally, professionally, and spiritually. If you stay calm and keep giving from a place that id filled with peace, love, joy, and prosperity you will attract peace, love, joy, and prosperity into your life. When you remain calm and take a step back to detach from the situation you will find that everything works out just the way GOD intended it to work out for you. GOD may put some challenges along your path to remind you of the importance of being humble and refraining from the emotions that create blockages and stop you from moving toward spiritual enlightenment. In every situation you face their is an opportunity for growth.
I was introduced to this book a few years ago and I had the pleasure to interview M.J. Ryan on my radio show, Get Motivated With Jonathan JDOGG Lederman. It was through these lessons that I learned the importance of keeping calm and giving. I learned that when you are authentic about your giving that you are rewarded. Sometimes it is a matter of simply giving of yourself that creates opportunities for personal, professional, and spiritual growth. The lessons learned over the last several days have allowed me to see that it is when I am focused, centered, and grounded with the intention of helping others that my life flows in a positive manner. I have learned that in tough situations it is important to stay calm and keep giving love and compassion to others. It is important to focus on the good that can come of all situations by remembering that if GOD brought you to it GOD will bring you through it.
 In staying calm and continuing to give through my involvement in The American Cancer Society Relay For Life Of Sunrise I have learned that there are many people who will help when they are approached and it is important to focus on all the positive encounters and put the negative encounters behind you. It is important to stay calm and keep giving as you will encounter some who simply are just unhappy with there life and who have not evolved spiritually to understand that every person on earth has a responsibility to leave the earth better that they found it while they inhabited the earth. It is when you have  a purpose that makes keeping calm and giving a priority that you will see how big of an impact you will have on the lives of others.
In staying calm and continuing to give I was able to secure the above items from The NFL to use as chance drawing prizes for The POINTS FOR THE CURE FOOTBALL EDITION PARTY on November 12. I simply made a call to the NFL office and then sent an email about the event and they were happy to assist me. In staying calm and detaching from the outcome I was able to further my mission to help to create a world with less cancer and more birthdays. I simply allowed things to play out and as a result I was able to remain calm and keep giving.
It is important to recognize those who have supported you in your quest to stay calm and keep giving. In showing appreciation you will find that others show you appreciation. It is great to walk into some of the local businesses in teh area and be greeted with a hello JDOGG how are you good to see you. I have learned through the spiritual awakening process that it doesn't cost to be kind, to stay calm, and to keep giving. May you continue to be a lifter. Namaste!!!
Categories : Action Takers, Anthems, Awakening, calling, Change, Come Alive, Community, Detachment, Dreams, Emotions, Facts of Life, Feelings, Finishing, Flow, Gratitude, Greatness, Grounding, Happiness, Honor, I AM, Inspiration, Joy, Kindness, Lessons Learned, Life, Lifting, Limitless Beliefs, Love, Meditation, Messages, Mind Body Soul, Motivation, Never Giving Uo, Peace, Positive Energy, Positive Thinking, Positivism, Positivity, Power, Power Sources, Prasyer, Purpose, Reflections, Resonance, Sacred Space, Service and Value, Sharing, Signals, Songs, Soul Scrub, Spiritual Awakening, Spiritual Lift, SPiritual Misson, Staying Alive, Strength and Sacrifice, Success, Synergy, Talents, The Journey, Time Out, Uncategorized, Vibrations, Vision, Winning
Leave a Reply