Spiritual Awakening: Polish Up Your Rhinestones!!!
Upon learning of Glen Campbell's passing after battling Alzheimer's I began to think what legacy will you leave when GOD calls you home? I thought of the importance of polishing up our own rhinestones in the form of the talents that we posses. Each of us has a talent that GOD wants us to use to prosper ourselves and others. As part of the spiritual awakening process we begin to attract peace, love, joy, and prosperity into our lives as soon as we unleash our talent on the world. It is when we think globally and act locally that we polish up our rhinestones allowing us to shine our light brightly that we illuminate the world. When we become action takers we set in motion resources that propel us closer and closer to becoming an enlightened being.
Rhinestone
A rhinestone, paste or diamante is a diamond simulant made from rock crystal, glass or acrylic. Originally, rhinestones were rock crystals gathered from the river Rhine. The availability was greatly increased in the course the 18th century when the Alsatian jeweller Georg Friedrich Strass had the idea to imitate diamonds by coating the lower side of glass with metal powder. Hence, rhinestones are called strass in many European languages. Rhinestones can be used as imitations of diamonds, and some manufacturers even manage to reproduce the glistening effect real diamonds have in the sun. In 1955, the Aurora Borealis, a thin, vacuum-sputtered metallic coating applied to crystal stones to produce an iridescent effect, was introduced by Swarovski. Aurora Borealis tends to reflect whatever color is worn near it, and it is named after the Aurora Borealis atmospheric phenomenon, also known as the "Northern Lights". Similar treatments are Aqua aura and "Flame aura". Typically, crystal rhinestones have been used on costumes, apparel and jewelry. Crystal rhinestones are produced mainly in Austria by Swarovski and in the Czech Republic by Preciosa and a few other glassworks in northern Bohemia. In the US, these are sometimes called Austrian Crystal. In the Spanish-speaking world they are called Cristal de Bohemia.
The magical properties of rhinestone in general has no analogues. This precious stone even received a special name – "clairvoyance stone". Crystal balls now become almost an obligatory subject for the soothsayer and the magician. It is believed that rock crystal well focuses attention and sharpens the thought process. It is also believed that rhinestone is quickly tuned to individual vibration of a person, for which crystal was called a "living stone". And the special magical properties of crystal are recognized by almost all people living on the earth.
Also, rhinestone is famous for its healing properties. This gemstone stabilizes the spiritual and physical powers of man. Still the rhinestone promotes good work of a brain (head and even dorsal), removes headaches and pacifies stresses. Also with the help of rock crystal you can quickly bring down the temperature. Chinese medicine uses balls of rhinestone for massage, and small sharp crystals (so-called "banshees") to stimulate special biologically active points on the human body.
Rhinestones allow us to move confidently in the direction of our dreams as they serve as protectors from haters, doubters, naysayers, and our own negative self talk. Rhinestones have a great power to pick us up and help us to work through any challenges that we may be facing as they help us to stay connected to GOD, The Angels, Jesus, and The Ascended Masters. Rhinestones allow us to tap into our inner divinity and release the love that we hold inside of so that we can step into our power and achieve the greatness that is our birthright. When things seem the darkest I often find myself seeking rhinestone type art to cultivate the light that beacons for me to unleash my talents and thus make the world a better place.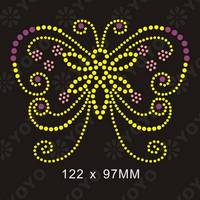 I have  recently started to leave rhinestones randomly throughout the community for people to find in hopes that it will help them to tap into their inner divinity and be guided to use their talents for good.

Now is the time to polish up your rhinestones and become the powerful unstoppable force of nature that GOD intends you to be. As you polish up your rhinestones make sure to infuse them with positive energy that will keep you focused, centered,and grounded so that you will enhance your personal, professional, and spiritual life.  Remember to use your polished rhinestones to be a ray of hope for others to see as you exhibit a power to create the life that you desire. Polish your rhinestones and leave a legacy that will empower and inspire others today. Namaste!!!!
Categories : Action Takers, Ascended Masters, Awakening, calling, Change, Come Alive, Community, Detachment, Dreams, Emotions, Facts of Life, Fearless Painting, Feelings, Finishing, Flow, Friends, Gratitude, Greatness, Grounding, Happiness, Honor, I AM, Inspiration, Joy, Kindness, Lessons Learned, Life, Lifting, Limitless Beliefs, Love, Meditation, Messages, Mind Body Soul, Motivation, Music, Nature, Never Giving Uo, Peace, Positive Energy, Positive Thinking, Positivism, Positivity, Potential, Power, Power Sources, Prasyer, Purpose, Reflections, Resonance, Sacred Space, Service and Value, Sharing, Signals, Songs, Soul Scrub, Spiritual Awakening, Spiritual Lift, SPiritual Misson, Spiritual Seduction, Stones and Crystals, Strength and Sacrifice, Success, Synergy, Talents, The Journey, Time Out, Uncategorized, Vibrations, Vision, Winning
Leave a Reply