Archive for Community
Spiritual Awakening: What Will Be Your Legacy?
As I scoured through my Facebook News Feed I saw stories about the passing of Louise Hay, a leader in the spiritual and personal development industry and thought wow what a legacy she leaves for all that knew her or were influenced by her. I then read about the passing of Rollie Massimino, legendary basketball coach who will be forever remembered for one of the greatest upsets in NCAA Basketball History as he was the coach of The Vilanova Wildcats Team that beat The Georgetown Hoyas to win The NCAA Basketball Championship. As I sat in reflection I thought about the concept of how people will remember you and what legacy are you creating? In living a life dedicated to being of service and value you will leave a legacy that last long after GOD calls you home. Look at the actions you are taking and make sure they are in alignment with your values and helping you move toward spiritual enlightenment. If you are to leave a legacy of hope and healing you must become an action taker by doing something daily that will move you forward in a positive direction of your goals.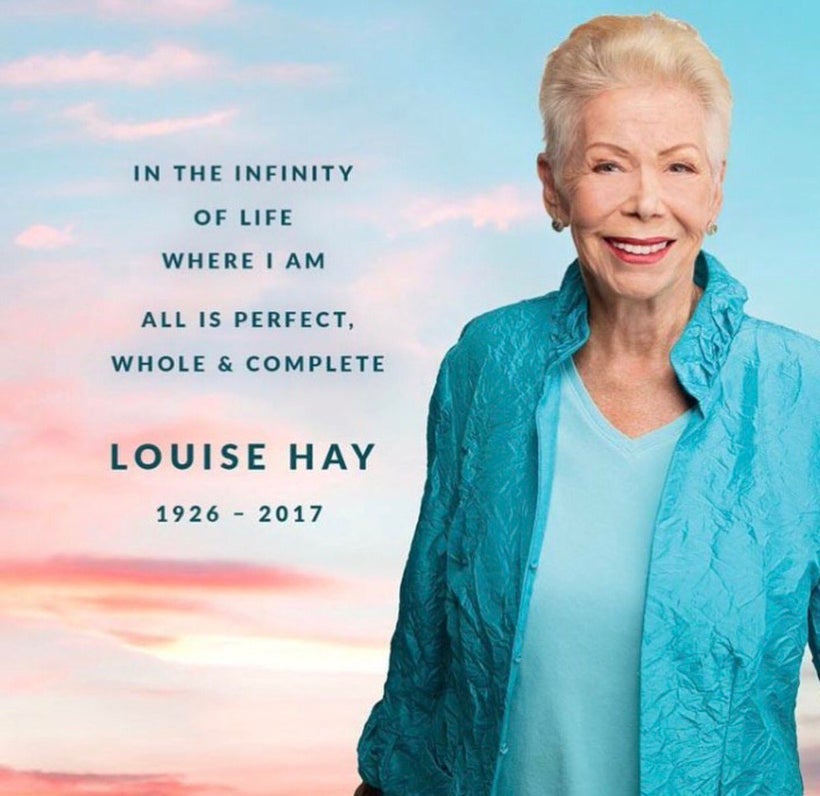 Louise and Rollie shared a commonality and that was caring about people and developing them to their full potential. Louise did this through her books and workshops while Rollie did this through basketball. These two individuals truly exemplified the ideals that service to humanity is the best work of life. Louise's legacy lives on with the Hay Foundation and Rollie's Legacy lives on with many scholarships in his name at the various colleges where he coached. What legacy are you creating? How are you using your platforms to help other people excel? When GOD calls you home what will your final sentence read in  your obituary? For me it will say in Lieu of Flowers please make a donation to The American Cancer Society. Read More→
Categories : Action Takers, Ascended Masters, Awakening, calling, Change, Come Alive, Community, Detachment, Dreams, Emotions, Facts of Life, Feelings, Fellowship, Finishing, Flow, Forgivness, Gratitude, Greatness, Grounding, Happiness, Honor, I AM, Inspiration, Joy, Kindness, Lessons Learned, Life, Lifting, Limitless Beliefs, Love, Meditation, Messages, Mind Body Soul, Motivation, Music, Nature, Never Giving Uo, Peace, Positive Energy, Positive Thinking, Positivism, Positivity, Potential, Power, Power Sources, Prasyer, Purpose, Reflections, Resonance, Sacred Space, Service and Value, Sharing, Signals, Songs, Soul Scrub, Spiritual Awakening, Spiritual Bank Account, Spiritual Destinations, Spiritual Entrepreneurs, Spiritual Lift, SPiritual Misson, Spiritual Seduction, Staying Alive, Strength and Sacrifice, Success, Synergy, Talents, The Journey, Time Out, Uncategorized, Vibrations, Vision, Winning