Archive for Essential Oils
Spiritual Awakening: Grooving On A Sunday Afternoon!!!
A
As I sat down at Starbucks to write this entry I took a quick look around and it was amazing to see all the people simply grooving on a Sunday Afternoon. There was a group playing Rummy O, a guy working on editing his photography, people reading, and others simply enjoying life.  As I absorbed all this great positive energy I began to think how important it is to be spiritually awake and in tube with your inner divinity so as to attract much peace, joy, love, and prosperity into your life. I began to realize that if you want to manifest happiness and abundance into your life you must exude happiness and come from a place of abundance. So many times we get caught up in the things we can not control that we forget to take charge of what we can control and thus we create blockages that get in the way of grooving not only on a Sunday afternoon but everyday. Now the question is how are we going to awaken spiritually and take control of our lives and let GOD be our guide. The answer is to first embrace the fact that you are a divine child of GOD destined for greatness. After that it is important to make a commitment to yourself to take care of yourself so that you can be of service and value to others. Then after you begin to be of service and value start to release that which no longer serves you. As you continue to follow your path guided by GOD  you will see that when you are connected to GOD you will see great things unfold so make it a priority to praise and honor GOD daily so that you can grove everyday and reach your higher calling.
Spiritual Awakening: Tools To Help You Groove Everyday!!!
I have found that The Serenity Prayer, Positive Affirmations, and The Four Agreements by Don Miguel Ruiz  to be excellent tools in assuming an attitude that will allow me to be open to grooving daily.
I have learned that music can be a great way to get into the groove and to vibrate on a higher level that attracts people  to you so that you can manifest the life that you desire.
Over the years I have discovered that books such as these and others available by following the Hay House Link on this page are excellent tools to help you get into the groove.
Kindness is a trait that when put into action serves as great tool to groove daily.
 Giving praise and glory to GOD is a fantastic tool to help keep you centered, focused, and grounded so that you can groove everyday and live life to the fullest.
 Essential oils and incense are excellent tools to use while clearing your mind so as to groove daily.
Meditation has served as an exceptional tool in releasing that which may be stopping you from grooving daily.
Take a moment to walk in nature and create a sacred space where you can go to communicate with GOD, The Ascended Masters, and The Angels so as to receive the guidance that will allow you to grow personally, professionally, and spiritually as you continue to make the mind, body, and soul connection.
Find spiritual places like The Rice Terraces in the Philippines and take a trip without all the accouterments that we have grown accustom to and simply take in the messages as you get connected to source. Sometimes the greatest tool we have is our ability to detach and disconnect from the human life that we have come to know and get in touch with our divinity.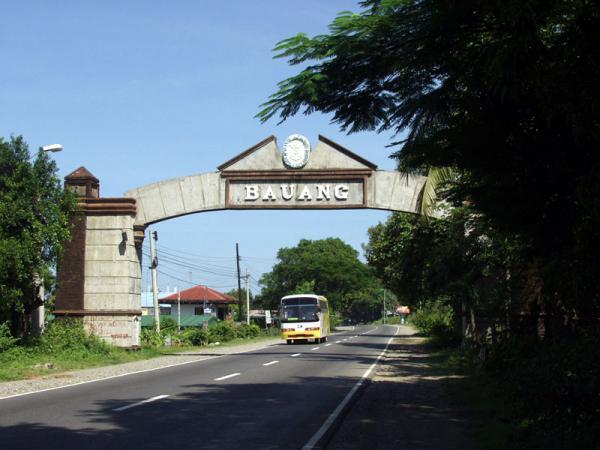 When I find it difficult to get into a groove or I find myself stuck I use the tool of reflection to remind me just how good my life has been and I remember times that brought great joy and a sense of accomplishment into my life like the 6 months from July 2002 – February 2003 when I was a U.S. Peace Corps Volunteer in Buang La Union, Philippines. I look at the photo of the church and the arch and I realize how many lives I touched and how the people in this community changed my life and it gets me into a positive frame of mind knowing that I am capable of great things and if I can not do great things to do small things with great love. It is said that photographs and memories are great tools to help you get into the groove.
Spiritual Awakening: JDOGG'S Gift For You To Groove Everyday!!!
Namaste!!!

Categories : Action Takers, Awakening, calling, Change, Come Alive, Community, Detachment, Essential Oils, Facts of Life, Feelings, Fellowship, Finishing, Flow, Gratitude, Greatness, Grounding, Happiness, Honor, I AM, Inspiration, Joy, Kindness, Lessons Learned, Life, Lifting, Limitless Beliefs, Love, Meditation, Messages, Mind Body Soul, Motivation, Music, Nature, Never Giving Uo, Peace, Positive Energy, Positive Thinking, Positivism, Positivity, Potential, Power, Power Sources, Prasyer, Purpose, Reflections, Resonance, Sacred Space, Service and Value, Sharing, Signals, Songs, Soul Scrub, Spiritual Awakening, Spiritual Bank Account, Spiritual Destinations, Spiritual Entrepreneurs, Spiritual Lift, SPiritual Misson, Spiritual Seduction, Staying Alive, Stones and Crystals, Strength and Sacrifice, Success, Synergy, Talents, The Journey, Time Out, Uncategorized, Vibrations, Vision, Winning